How to make coffee with a French press.
The French press, otherwise known as a Press Pot, is one of the simplest but also one of the best ways to make coffee. You grind the coffee fairly coarse and then simply add the grinds to the beaker, followed by hot water at a little under boiling point. Wait three minutes and then press down the plunger. Always a great brew.
A really good quality French Press is the Chambord Coffee Press
.
And, of course, there are plenty of different designs available. In the photo below you can see just two styles of French press design. Simply pick the look and style that best fits your own kitchen and home decor.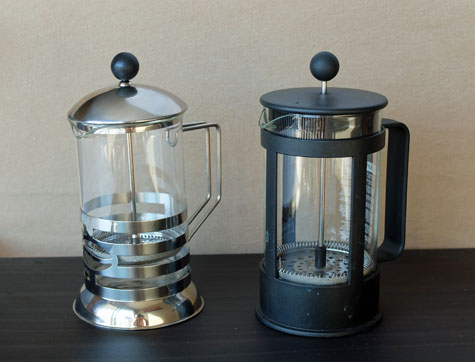 More videos about coffee and coffee makers...