The Beginner's Guide to Making Gourmet Coffee at Home – a simple, inexpensive guide to get you started.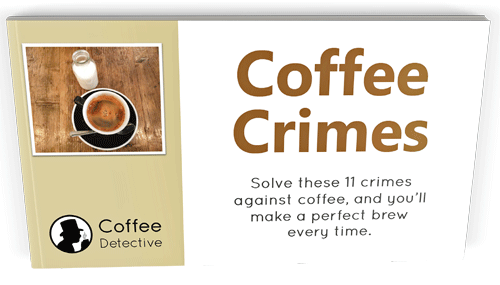 The original Beginner's Guide I wrote is no longer available.
The new and improved version is my Coffee Crimes guide, which you can learn more about here.
Before you go, sign up to receive the Coffee Detective Newsletter...
Sign up for occasional newsletters about the best coffees and brewing equipment. Plus special updates from the Coffee Detective Coffee Store…