Tall, square vintage MJB coffee can - How much is it worth?
by Brandie
(Bakersfield ca, usa)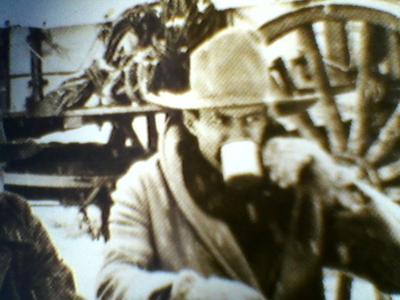 picture on the front of the can

QUESTION:

My grandmother had found an old coffee can that was made by MJB coffee brand, and it is very rare because I cannot find it anywhere online.

It is tall and square and has a black and white picture on it all around it. The picture shows cowboys in snow, and one is pouring a cup of coffee. And then there is a horse also in the picture.

My grandmother was just wondering, does it have any value? Is it rare because it is square? It has no date on it, but no scrapes or dents either. Please help us with any info possible. Thanks!


ANSWER:

That' an amazing looking coffee can, and I have no doubt it is rare. As for its value, I'm afraid I have no idea.

But maybe someone who does know will see the pictures here, and share their thoughts by adding a comment below.

Thanks for sending in the photos!