Coffee art photos that bring out the beauty of our addiction.
When it comes to coffee art, most people think of latte art. Latte art is created by the barista in your coffee shop, or by you at home – painting designs on coffee with frothed milk.
On this page I want to look a little beyond that. Yes, I have included some examples of latte art. But I have also included photos that explore other ways of viewing coffee as art.
You'll see what I mean as you scroll down the page.
BTW...
For even more great coffee photos, follow us on Instagram.
Or on your smartphone @therealcoffeedetective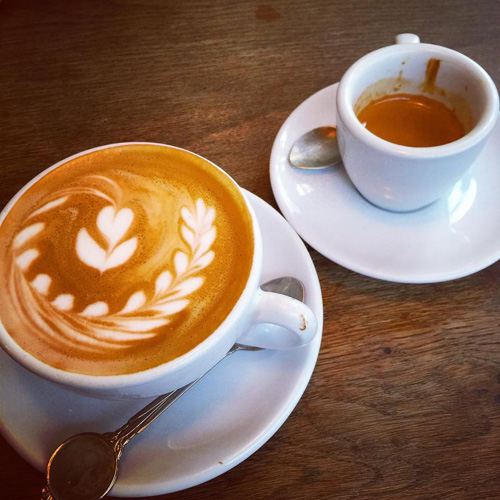 A study in contrasts. Latte with art on the left and the simplicity of a shot of espresso on the right.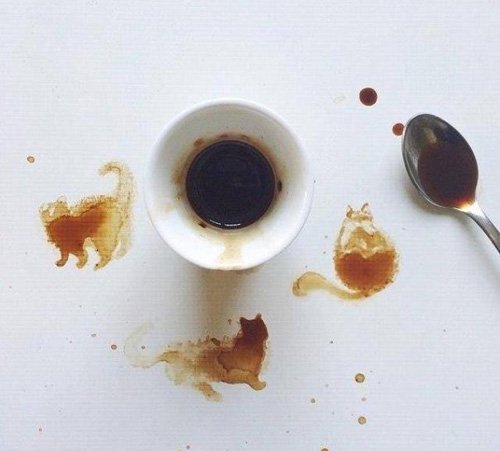 A whole different side to art and coffee, where you actually paint with a brush dipped in black coffee. I love it!
Not so much latte art, as painting with what looks like powdered cocoa. That dragon looks too good to drink!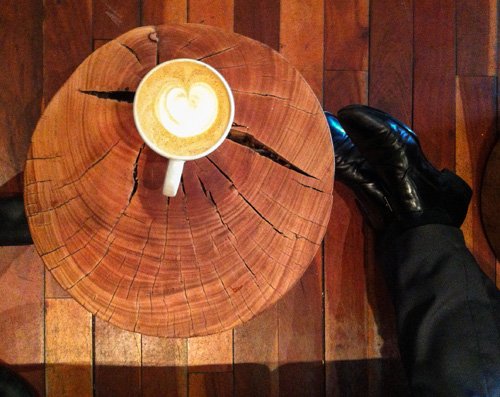 The latte art is not the most sophisticated, but I do like the composition of the photo. Not so much latte art as latte within art.
More pages of coffee photos...

Some of our favorite coffee photos.
After taking and collecting photos for this website for several years now, we have some favorites. See the photos...


Amazing outdoor coffee photos.

A collection of coffee photos, taken outdoors in different parts of the world. With some amazing locations. See the photos...


10 Photos that follow coffee's journey from the tree to your cup.

I guess most of us take our morning coffee for granted. But the process of growing coffee, processing it, shipping it, roasting it and brewing it is long and arduous.

I tell the story in a sequence of 10 photos...
Before you go, sign up to receive the Coffee Detective Newsletter...
Sign up for occasional newsletters about the best coffees and brewing equipment. Plus special updates from the Coffee Detective Coffee Store…