Amazing outdoor coffee photos from around the world.
I wanted to compile a group of photos taken in different outdoor locations in different parts of the world.
A few years ago a task like this would have been impossible or incredibly expensive.
But today, with so many of us being connected, I simply reached out to coffee lovers across the globe and asked them to take some photos and send them to me.
Here are some of the photos I received.
I hope you like them.
BTW...
For even more great coffee photos, follow us on Instagram.
Or on your smartphone @therealcoffeedetective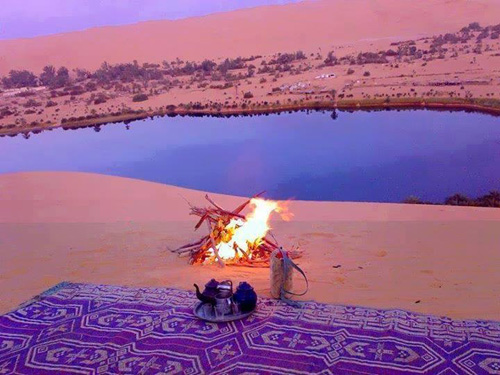 Coffee in the desert. It looks amazing! Sadly, the photographer didn't tell me where this was taken.
Page 1 of our weekly coffee photos...
Page 2 of our weekly coffee photos...
Page 3 of our weekly coffee photos...
More coffee photos...

Some of our favorite coffee photos.
After taking and collecting photos for this website for several years now, we have some favorites. See the photos...


Coffee art photos for lovers of the bean.

There is coffee art in the form of latte art, and then there is coffee art in the way we place it and see it in our homes and elsewhere. See the photos...


10 Photos that follow coffee's journey from the tree to your cup.

I guess most of us take our morning coffee for granted. But the process of growing coffee, processing it, shipping it, roasting it and brewing it is long and arduous.

I tell the story in a sequence of 10 photos...
About the author: Nick Usborne, aka Coffee Detective, is a writer and long-time coffee enthusiast. Read more…
Before you go, sign up to receive the Coffee Detective Newsletter...
Sign up for occasional newsletters about the best coffees and brewing equipment. Plus special updates from the Coffee Detective Coffee Store…