The Francais Blend from Virgin Hill Coffee. A dark roast with a full-bodied, bittersweet flavor.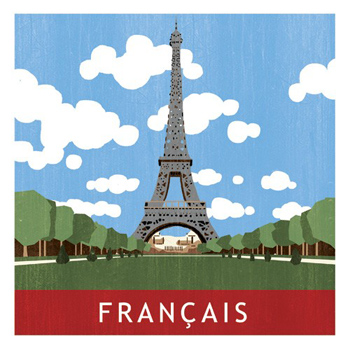 Once again, a big thank you to the generous folks at Virgin Hill Coffee for sending us this coffee.
The first of their coffees we tried was the Ripplecove Blend. This Francais blend is very different, but equally good.
If you didn't catch our first review, Virgin Hill Coffee Roasters is a family-owned business based in the Town of Brome Lake, in the Eastern Townships of Quebec. It is a true family business, with some of the family out on the road spreading the word, while others are involved in the roasting process.
As always, we ground the beans, made a fresh brew and tasted it black. (Funny thing...so many of us add cream and sugar to our coffee. But by doing so, you really do lose the subtleties of the taste.)
Anyway, after letting it cool for a couple of minutes, we then savored this Francais blend, and compared notes.
This is a traditional French roast, with dark-roasted beans, so we expected some bite and a degree of bitterness. And yes, it was there.
But unlike with some dark-roasted coffees, the bitterness wasn't flat or overwhelming. Our take is that within the bitter taste there was a touch of fruit...a little like a touch of orange rind in a piece of dark chocolate.
This was the defining taste for us in this coffee. Being dark-roasted, there are not a wide range of subtle flavors, so any good dark roast depends on a signature taste that wraps itself around the bitter foundation.
This touch of fruit gave the coffee character, and a body that would otherwise be missing.
All that said, in spite of the French roast, this isn't a harsh coffee. Unlike some dark roasts, there is a mildness there that we think will make it appeal to a wide audience of coffee lovers.
Bottom line...we loved it. Great job by the roaster.
You can learn more about the Francais Blend at Virgin Hill Coffee Roasters.

Read our no-nonsense coffee reviews...

All our coffee reviews are written in plain English, and are not paid for. We just call it as we taste it. See all our coffee reviews here...

About the author: Nick Usborne, aka Coffee Detective, is a writer and long-time coffee enthusiast. Read more…
Before you go, sign up to receive the Coffee Detective Newsletter...
Sign up for occasional newsletters about the best coffees and brewing equipment. Plus special updates from the Coffee Detective Coffee Store…