Buzz about coffee and coffee makers on the social networks.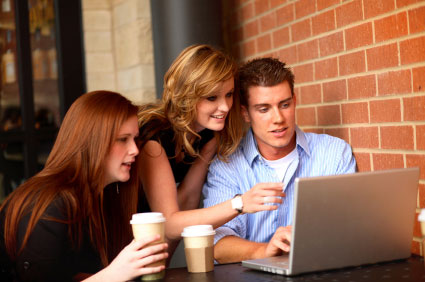 It's amazing how much people have to say about coffee when they open up their Twitter or Facebook pages.
But maybe it's not so very surprising. After all, coffee is both delicious and addictive.
Anyway, on this page I'm going to add a few entries on what people are saying about coffee and coffee makers.
It's just a fun way to keep up with coffee trends and coffee craziness.
Hopefully, these will make you smile. Beyond that, you might get a whole new feel for how desperate and sometimes just plain weird people become when it comes to coffee!
Feel free to add your comments by clicking the comments link at the end of each entry.
About the author: Nick Usborne, aka Coffee Detective, is a writer and long-time coffee enthusiast. Read more…
The latest coffee buzz from social media sites...
Before you go, sign up to receive the Coffee Detective Newsletter...
Sign up for occasional newsletters about the best coffees and brewing equipment. Plus special updates from the Coffee Detective Coffee Store…