Coffee photos of the week... page two.
For even more great coffee photos, follow us on Instagram.
Or on your smartphone @therealcoffeedetective 
I took this photo during a trip to Jamaica. It shows coffee beans at the "wet parchment" stage, drying in the sun.
I spent some time with a coffee roaster, and here you can see the sampling scoop he uses to see if the beans are roasted to his liking.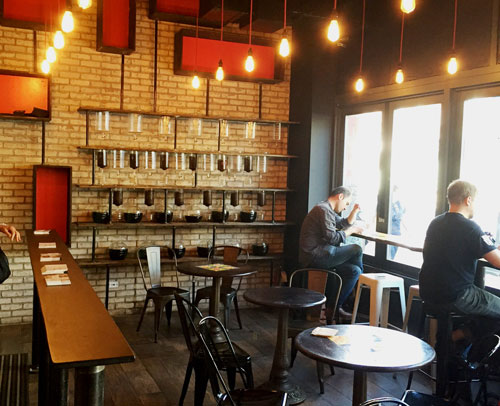 A friend took this photo for me in a cafe in NY. It shows an entire wall of cold brew coffee makers.
My wife took this photo while staying with friends in France. I envy them their collection of antique coffee grinders!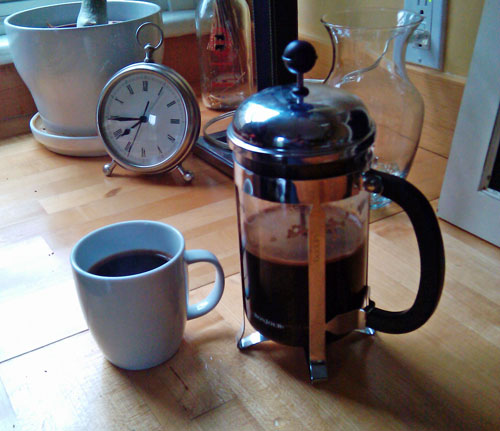 It's 7:45 and time for some French Press coffee. I took the picture at my brother's home in Hudson, NY.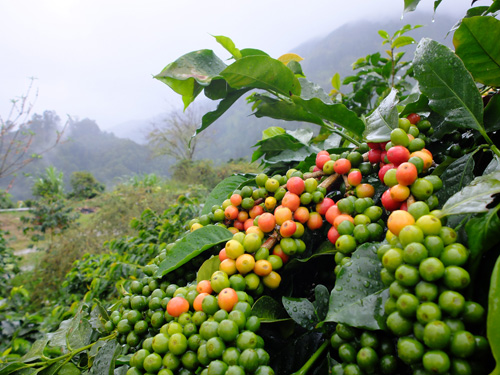 Another photos from my trip to Jamaica. These are the coffee cherries on the tree, high up in the mountains, often enveloped in mist.
I'm not sure what draws my eyes the most...the coffee or the cooked breakfast. For me, coffee, eggs and bacon are the perfect combination.
Page 1 of our weekly coffee photos...

Page 3 of our weekly coffee photos...
More coffee photos...
Some of our favorite coffee photos.
After taking and collecting photos for this website for several years now, we have some favorites. See the photos...


Amazing outdoor coffee photos.

A collection of coffee photos, taken outdoors in different parts of the world. With some amazing locations. See the photos...


10 Photos that follow coffee's journey from the tree to your cup.

I guess most of us take our morning coffee for granted. But the process of growing coffee, processing it, shipping it, roasting it and brewing it is long and arduous.

I tell the story in a sequence of 10 photos...

Coffee art photos for lovers of the bean.

There is coffee art in the form of latte art, and then there is coffee art in the way we place it and see it in our homes and elsewhere. See the photos...

Before you go, sign up to receive the Coffee Detective Newsletter...
Sign up for occasional newsletters about the best coffees and brewing equipment. Plus special updates from the Coffee Detective Coffee Store…