A demonstration of the Keurig B30 Mini K-Cup Brewer.
The Keurig B30 Mini (also known as the K30) is a great choice for any circumstance where space is limited. Great for dorm rooms, kitchenettes, home offices, boats and RVs and so on.
It makes coffee in the same way as the other Keurig models, one K-Cup at a time, but doesn't include a multi-cup water reservoir. As a result, the unit takes up a lot less space.
But you do have to fill the single-cup reservoir each time before you brew.
Additional information on single serve coffee makers...
Verismo brewers – Starbucks coffee makers for single-serve coffee lovers.
Choosing between the different Keurig single cup brewers.
Buying Keurig brewers and K-Cups online in Canada.
The Tassimo T55 Single Cup Home Brewing System.
BUNN MCU Single Cup Multi-Use Brewer.
Nespresso automatic espresso machines.
Organize your Keurig K-Cups with a storage drawer.
Can I recycle my Keurig K-Cups?
About the author: Nick Usborne, aka Coffee Detective, is a writer and long-time coffee enthusiast. Read more…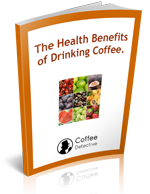 This 9-page report tells you about some of the surprising, and important health benefits of drinking coffee.
This report is yours FREE when you sign up for the Coffee Detective Newsletter
"The Health Benefits of
Drinking Coffee"
Sign up below and we'll provide a link where you can download your report immediately.
---