How to make coffee with a Keurig B60 K-Cup coffee maker.
Keurig coffee makers use sealed K-Cups, each of which contains just the right amount of coffee for a single cup. These brewers are super-simple to use, require no measuring or cleanup and make a pretty good cup of coffee.
The only downside is that each cup of coffee costs more than you would pay when using a regular drip brewer.
The Keurig B60 - also referred to as the K60 - is one of the original K-Cup brewers. This means you can use any kind of K-Cup, whether or not it is licensed or approved by Keurig. 
You can also use the My K-Cup reusable filter, which allows you to save money by using your own ground coffee.
If you want to use a K-Cup brewer, and avoid the restrictions that come with the new Keurig 2.0 brewers - licensed-only K-Cups, and no reusable filters - then the B60 is probably your best bet.
If you can't find one locally, the Keurig B60 is available on Amazon.com.
Additional information on single serve coffee makers... 

Verismo brewers – Starbucks coffee makers for single-serve coffee lovers. 

Choosing between the different Keurig single cup brewers. 

Buying Keurig brewers and K-Cups online in Canada. 

The Tassimo T55 Single Cup Home Brewing System. 

BUNN MCU Single Cup Multi-Use Brewer. 

Nespresso automatic espresso machines. 

Organize your Keurig K-Cups with a storage drawer. 

Can I recycle my Keurig K-Cups? 

About the author: Nick Usborne, aka Coffee Detective, is a writer and long-time coffee enthusiast. Read more…
Your first paragraph ...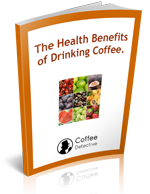 This 9-page report tells you about some of the surprising, and important health benefits of drinking coffee.
This report is yours FREE when you sign up for the Coffee Detective Newsletter
"The Health Benefits of
Drinking Coffee"
Sign up below and we'll provide a link where you can download your report immediately.
---